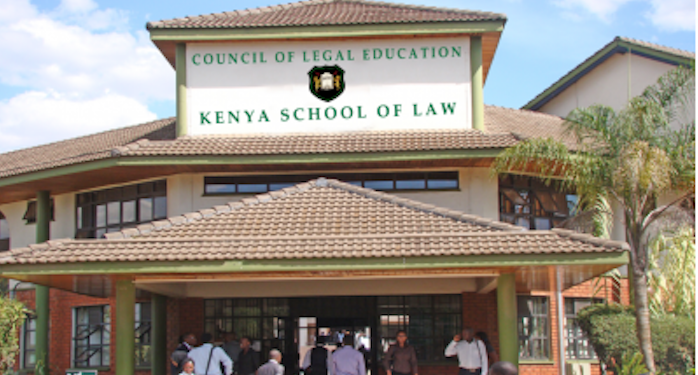 The integrity of legal education in Kenya hangs in the balance with performance falling drastically at the Kenya School of Law, the only bar school in Kenya, yet the problem is not students' brains!
It is understood that performance standards have steadily been falling over the past five years. The school went from a pass rate of 25% in 2012 to 9% in 2016, according to insiders, despite the fact it is ISO certified.
It's not that law students have suddenly become dump. The Council of Legal Education, the examining body of bar examinations, has been accused of failing students deliberately to force them for re-sits that earn the college and lecturers millions of shillings.
A re-sit costs Ksh10,000 and a remark sets a student back Ksh15,000 per paper. With nine papers to be examined, having students fail and retake exams can be a lucrative venture. For instance, the number of students who sat the bar exam in November/December 2016 were 1,927.
CLICK